Annual General Meeting 2021
22nd Annual General Meeting (61st AGM since MS Ireland's foundation)
Dear Member,
In an effort to reduce costs and with the passing of our Constitution in 2016, we are now able to send AGM notices to you by email.  However, we need you to consent to the furnishing of the accompanying AGM financial documentation via our website instead of by post.  We will be contacting you by email or phone in the coming weeks to seek your agreement on this and to get your email address.  Alternatively please complete the attached slip and return to Alice McKeon, MS Ireland, National Office, 80 Northumberland Road, Dublin 4.
We would like to thank those members who have already consented to being provided with the AGM financial documentation via our website. 
The AGM legal notice will be sent to each member by email (where we have an email address for you) or by post along with the next issue of MS News. 
Where we do not have a postal or email address for you, service of notice of the AGM on you will be done by posting the notice on the MS Ireland website.
The Annual General Meeting of the Multiple Sclerosis Society of Ireland, at which Board members are elected, normally takes place on the same weekend as the annual conference which this year is scheduled to take place on Saturday, 18th  September 2021 on Zoom (time to be confirmed).  This is subject to change in light of Covid 19.
The results of the vote for the board vacancies and motions, if any, plus the council's nomination to the board will be announced at the AGM.
The procedures for motions and board nominations are listed hereunder. 
Every registered member is entitled to a vote.  For those unable to attend the AGM, proxy papers will be available on our website three weeks prior to the AGM and must be returned to National Office, MS Ireland, 80 Northumberland Rd, Dublin 4 before 5.00 p.m. on Thursday, 16th September 2021.
Rory Mulcahy
Company Secretary
MOTIONS
Any member or branch may forward a motion to the Governance Committee who will decide on their acceptability for putting before the AGM.
Closing date for receipt of motions is 12th August 2021.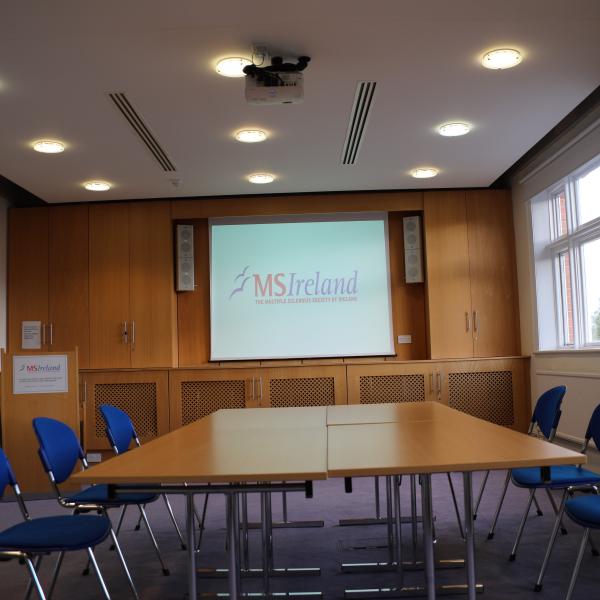 Call Out For New Board Members
We are currently seeking candidates including candidates who have PR, lobbying or national politics, or who have community development experience to go on to our panel of potential Board members.