Abseil Challenge
Be an MS Ireland Croke Park Hero! Experience the ultimate adrenalin rush and abseil 100ft from the roof of the famous Hogan Stand. The iconic grounds present a unique venue for the MS Ireland Abseil, which will take place on Friday, 17th June 2022. 
Full list of Terms and Conditions are at the bottom of this page.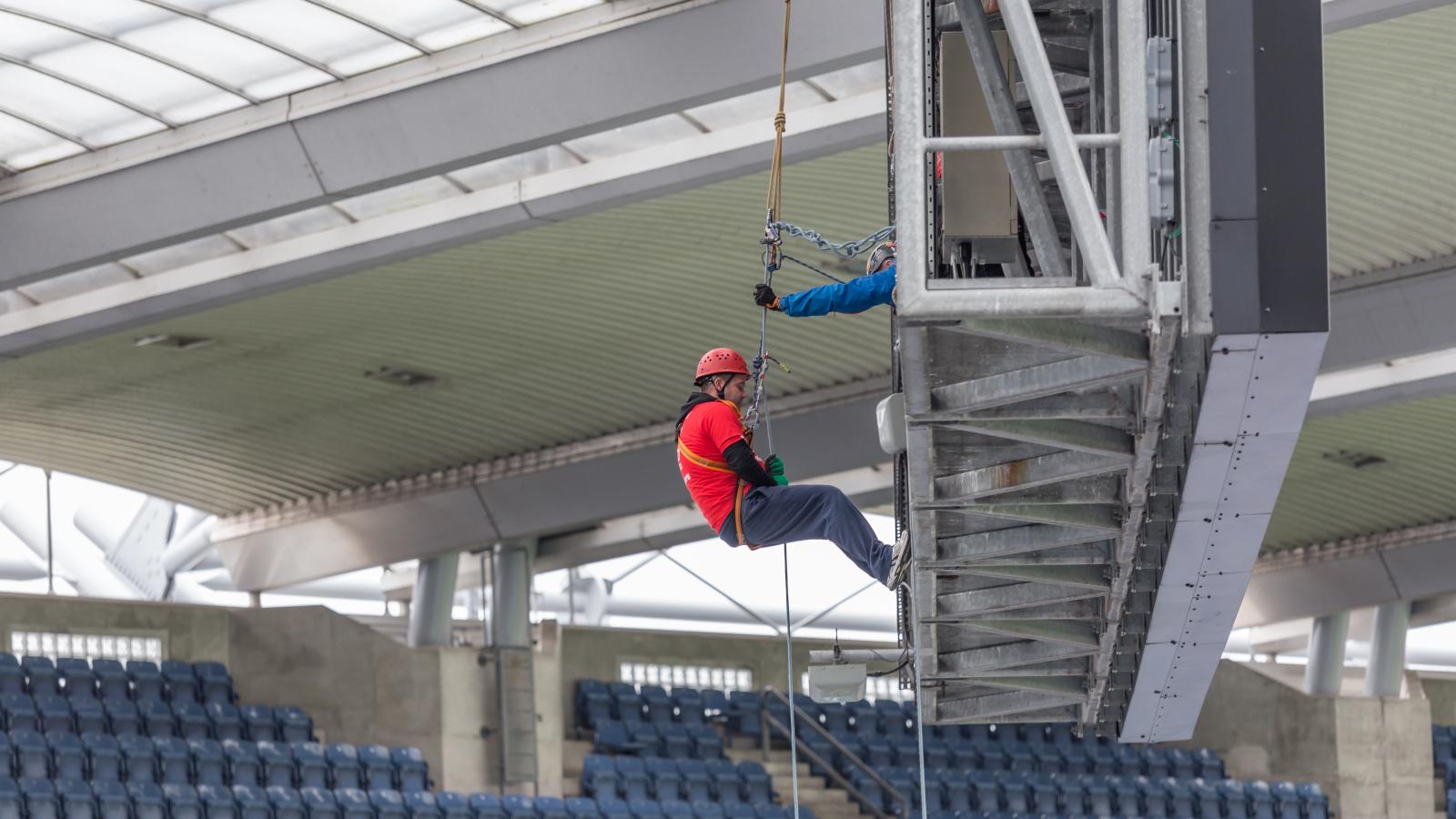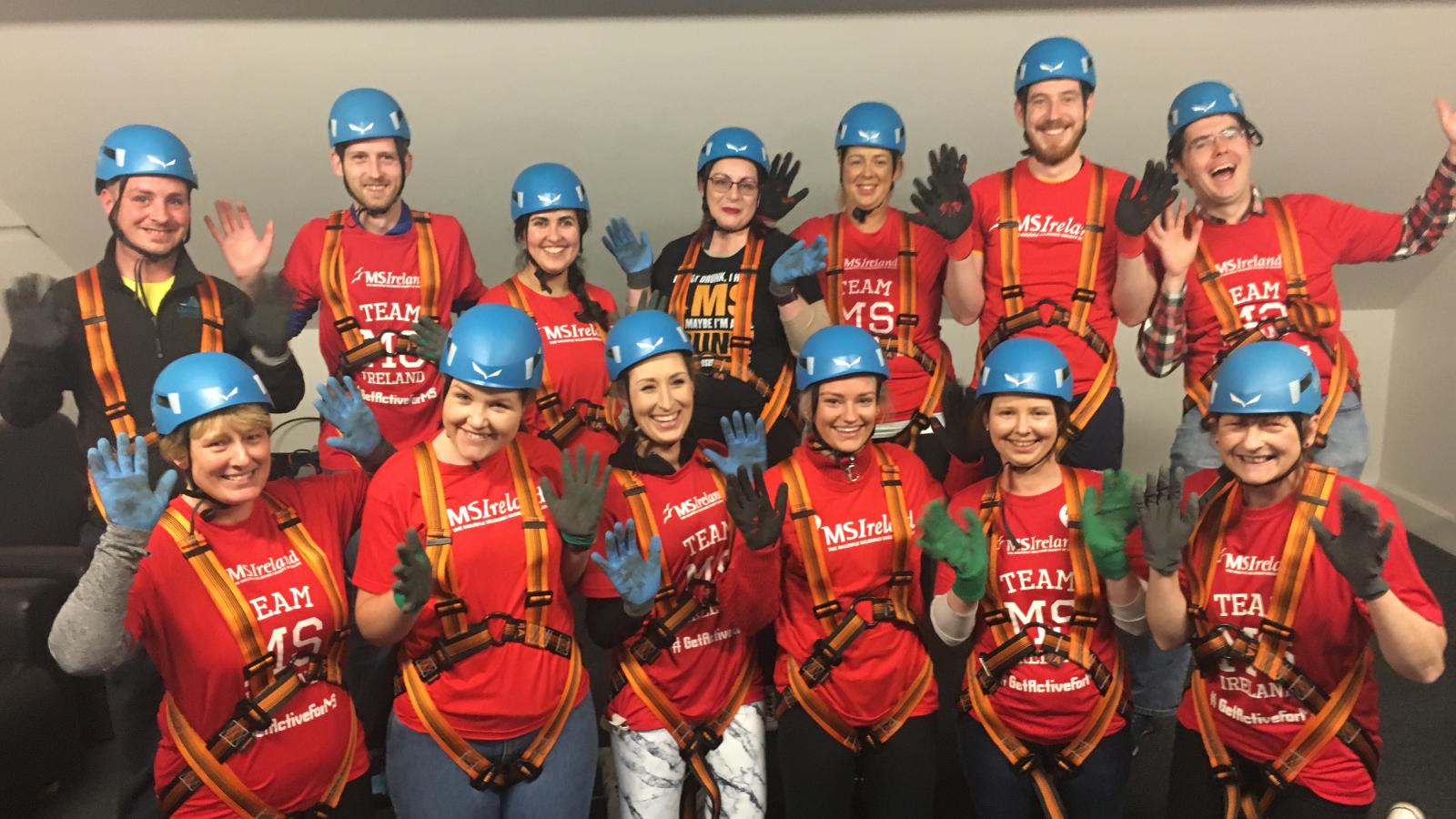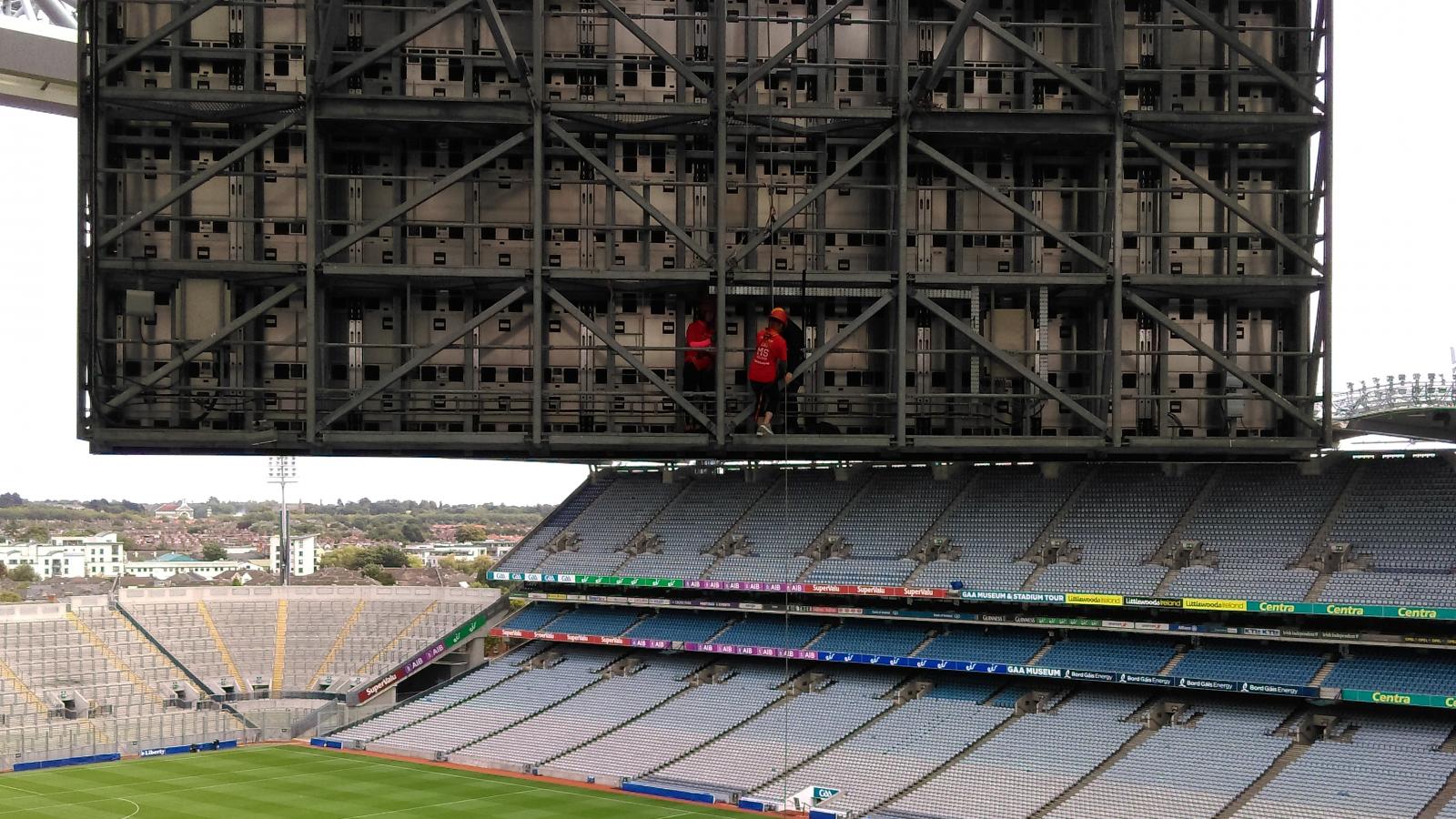 Croke Park Abseil
You can check out how two GAA superstars and MS Ireland Ambassadors, Ciara Storey ( Wexford Camogie) and Sinead O'Mahony (Dublin Football) got on when they took part in our first abseil!
Think you are up to the challenge? Register Below
Register your interest
Fill out the form below and one of our fundraising team will be in touch with you. Registration fee of €50 and participants must raise a minimum of €320. 
Full list of Terms and conditions are at the bottom of this page.
TERMS AND CONDITIONS
You must be 18 before the date of the event. Registration does not automatically guarantee entry to the event. Your place is not confirmed until MS Ireland has approved your complete application in writing.
Registration Fee/Sponsorship Money
We require a non–refundable, non-transferable registration fee of €50 and you must also undertake to raise a minimum amount of sponsorship money of €320 for MS Ireland. The minimum sponsorship amount must be paid in full 1 week prior to the event. If you are unable to meet the sponsorship requirements, you may forfeit your place on the event – or you may choose to make up the balance yourself. Should you, for whatever reason, not take up your place on the event, all sponsorship forms and sponsorship monies collected should be forwarded to MS Ireland. You may cancel your place on the event at any time by sending written notification to MS Ireland. You accept that MS Ireland may incur substantial cancellation costs and that these costs will be deducted from your sponsorship.
You must carry out all methods of fundraising in accordance with the guidelines set out in MS Ireland's fundraising procedures. You are fully responsible for all fundraising events that you carry out and MS Ireland does not take any responsibility for them.
You must not use your participation in the event as a vehicle to raise funds for any other charity.
Insurance
Abseiling is not covered under MS Ireland insurance as it is a hazardous activity. Participants must accept full responsibility for the risks associated with abseiling from the roof of Croke Park
General
You agree to abide by all instructions given by MS Ireland staff and volunteers.
You are responsible for your own fitness to take part in the event and for consulting a doctor about your participation if necessary. All participants must complete covid 19 questionnaire prior to the Abseil.
Covid 19 questionnaires will be shared with MS Ireland event partners. For health and safety reasons MS Ireland staff and event partners reserve the right to stop any person from participating.
MS Ireland staff and event partners should not be subject to inappropriate behaviour - verbal, physical or otherwise. We reserve the right to stop any person from participating in the event should we feel that a participant is acting inappropriately.
MS Ireland reserves the right to make changes to the advertised itinerary at any time.
This event will be physically demanding and you acknowledge that certain activities undertaken whilst you are participating in the event may be inherently hazardous and have risks associated with them.
By agreeing to these terms and conditions, you agree that no liability shall attach to MS Ireland for any loss, damage or injury without limit, resulting directly or indirectly from participation in the event, howsoever caused save, exclusions not permitted by law.
Participants agree that photos and or video footage taken during the event may be used by MS Ireland for publicity purposes, including in brochures, websites, marketing and media materials.