Dave Malone's Story
Recently MS Ireland caught up with Dave Malone, 56, an organic farmer from Limerick about his Life With MS. Dave was diagnosed in 2008 and uses our services in the Mid West region.
Dave tells us how his diagnosis has impacted his life with his wife Bridget and their family and how they have benefited from MS Ireland's regional services.

When were you diagnosed?
I am Diagnosed since 2008, the first symptoms I recall were when I was 15. My father died when I was a child, so I have worked on the farm from an early age, it was when I was working on the farm that I first noticed some symptoms,  I will never forget it. One day out on the farm I was walking into the breeze, it would stop me, I simply could not move against the breeze. That was the first symptom, fatigue, but little did I know when it was MS!
It took a long time to get the diagnosis, no one seemed to know, I was told it was all in my head and queried that I had diabetes.  It has been a really long journey  I was told it was relapsing-remitting, and I have had great support from my neurologist and all his staff.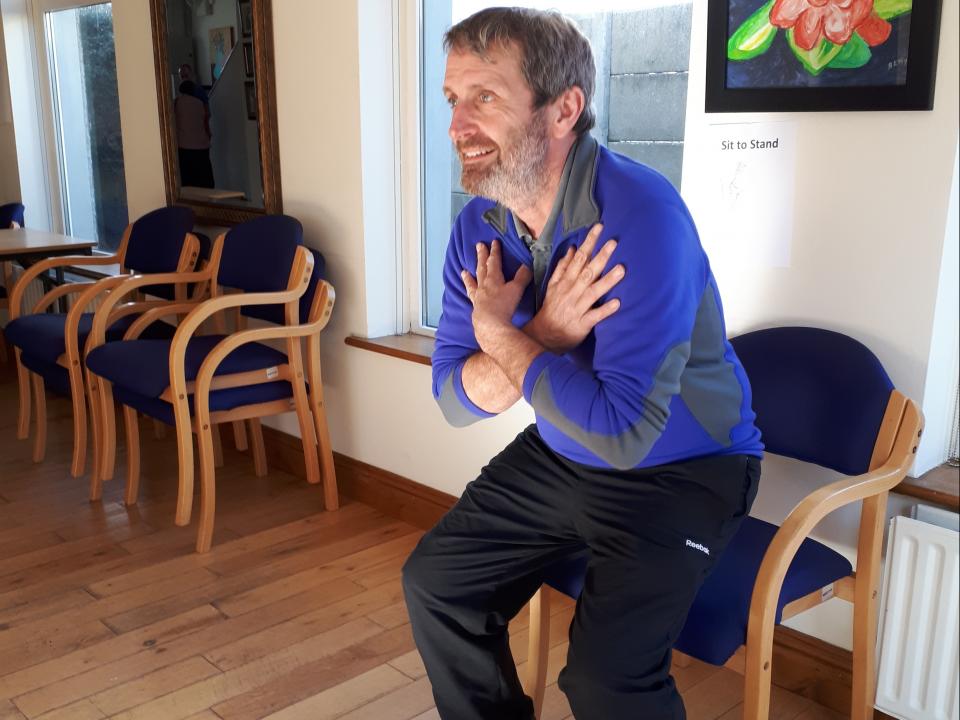 How did this make you feel?
When I was diagnosed, to be honest, it was a relief, an overwhelming sense of relief to know what was actually wrong with me. I had, what I know now was a very bad relapse and I ended up in the hospital for two weeks, and I was eventually told it was MS. I was relieved,   at least I knew, I had an answer.
How did your life change after your diagnosis?
My social life has been affected, I used to love dancing and walking and I would head out with my wife Bridget dancing regularly, but unfortunately, I can't do that any more, that's something I miss.
After my diagnosis, I learned to work smarter, I converted my farm to an organic farm in 2006 2 years prior to my diagnosis, which makes things a little easier on the body.  I learned to work an easier and smarter way if you can't go through it; you have to go around it, that's my motto.
My walk is affected badly so I have to be very aware of my environment and we have to be very aware of them on the farm, so we had to make big changes regards to safety.
When I was diagnosed, my kids were younger, it had a big impact on them at first, and it has a huge effect on the family. The fear of the unknown, human being nature as it is, we always expect it to be worse, but now it's like, I have MS, so what … so I can't walk fast, so what, I get by and I learn to live differently, I'm still living. "What cannot be cured must be endured" So I try to make the best of it !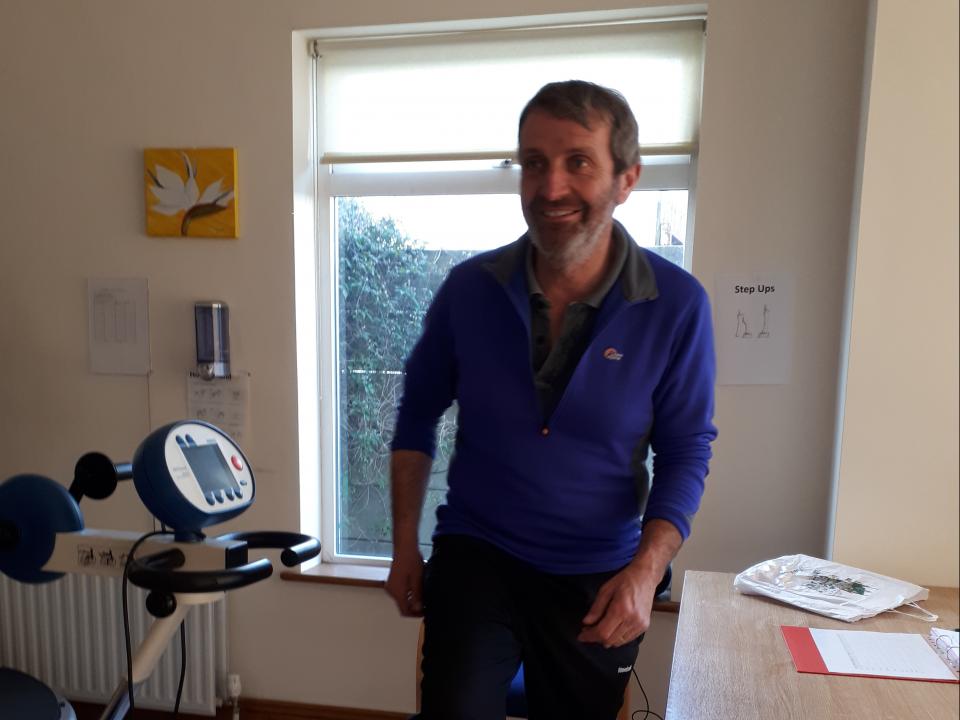 How did you hear about MS Ireland? And our regional services?
Think I picked up a leaflet in the hospital, think my wife gave it to me when she looked it up; she was great for looking for information when I was diagnosed.  
The moment I contacted them they were great, and I cannot praise them enough, everyone I have dealt with in the office has been fantastic, never a problem. You can ring them and they are a pleasure to deal with and have just been so helpful to me, can't thank them enough.
The services MS Ireland provides, you simply couldn't buy them, we are so lucky. The physio makes me feel that I am getting stronger, and there is a great sense of comradery, it's a really happy place.

— Dave Malone,
How does MS Ireland support you?
I use the getting the balance right programme that MS Ireland hosts, and I  also use the physio, its fantastic, I genuinely mean it, its absolutely fantastic, using the facilities in Tara house is brilliant.
The physio they provide is great, I get 2 or 3 blocks of 6 to 10 sessions a year, the big thing for me is it gives me a great frame of mind; the physio gives me the belief and makes me feel that things can be improved.
The services MS Ireland provides, you simply couldn't buy them, we are so lucky. The physio makes me feel that I am getting stronger, and there is a great sense of comradery, it's a really happy place. It is hard work, the physio; it is hard work but the benefits are great, I just can't understand why more people don't avail of this facility. At the moment I am participating in a course in falls prevention with Dr Susan Coote, which is being held in the MS regional office in Tara.
What are your hopes for the future?
My hope is just to keep going, you have to be single-minded, I hope and pray that the society can maintain the facilities and they can be improved going forward. MS Ireland makes such an impact on my life.  It's a lonely disease, but MS Ireland understands that we all have the same disease and its so reassuring that there is support there.
It's a lonely journey but MS Ireland makes things easier. It's scary, but MS Ireland provided me with comfort, even just talking to them and being part of the community. It's so reassuring to walk into the Tara, and walk into a physio, it is all reassuring especially as the disease progresses it provides different levels of support.