Facebook Fundraisers
Have a birthday coming up soon? Why not celebrate your birthday while raising vital funds for MS Ireland. Simply set up a birthday fundraiser through Facebook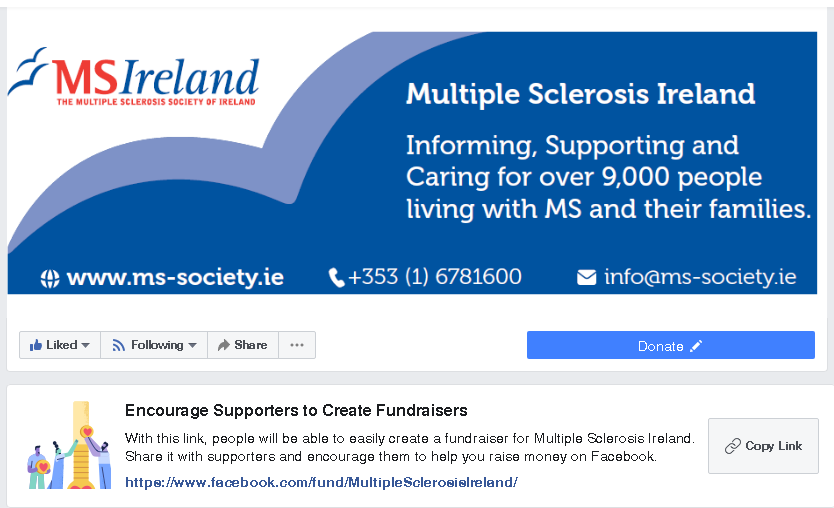 You can create a fundraiser in a few quick and easy steps, no need for sponsorship cards or handling cash. The only thing you need is a Facebook page, the rest is all online.
https://www.facebook.com/pg/MultipleSclerosisIreland/fundraisers/?ref=page_internal
You can also set up a fundraising page even if you don't have a birthday coming up. We will be sure to help you along the way and make sure your donors know that you have our support. Be sure to send a thank you to all you donors, we will send a big thank you from MS Ireland.