Mary McCusker Midwest Region
Mary McCusker (Tel 086 144 8767) is a regional worker in our Midwest office and has been helping people living with Multiple Sclerosis since early 2017. She covers Limerick and North Tipperary and is based in the MS Ireland Midwest regional office in Dooradoyle ,one of the residential suburbs of Limerick city. She provides a number of support services for people living with MS in her area. Below, Mary outlines her work and the support she can provide.
Tell us a little bit about your role, and the services provided by the Midwest office?
My role is largely divided in to two main areas of work. The first is case work support. Case work is best described as being where one to one support is provided to a person who is experiencing some sort of difficulty or challenge that is related to their MS. For some, this can be around diagnosis where my role is to provide emotional support, a listening ear and provide information regarding symptoms and referral to other service providers. For others, support is sought at other times post diagnosis.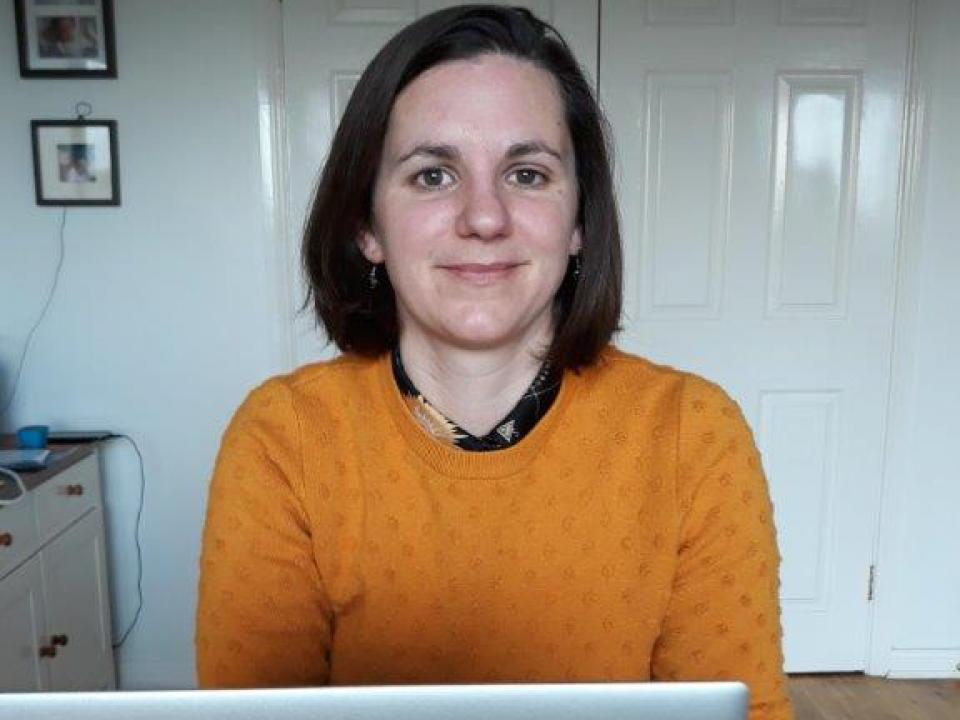 This support could be supplying information about benefits and entitlements or home adaptations and grant applications. This service is directed by the person with MS and centred around what they identify as their needs. Sometimes this involves interaction over many weeks and other times it is a simple as a telephone conversation. I endeavour to be flexible in how I provide a case work service and work around what suits the person reaching out to the service. That may involve an evening call or a home visit or an informal chat in a coffee shop.
The second focus of my role is to support the peer to peer interaction of the MS community. I do this by providing a range of groups and services so that people with MS can meet, learn about their symptoms and how they might manage these and offer support to each other. In MS Ireland we have a big focus on providing opportunities for people to be physically active. We know from years of research that being physically active is extremely beneficial for people with MS. For this reason, in the midwest we provide a range of physiotherapist-led exercise programmes and yoga programmes.
In addition, with the support of Education and Training Board's we provide a range of community education classes. These include, meditation, creative writing and others. I organise regular information sessions themed around symptom management with input from experts in the field (such as neurologists, physiotherapists, occupational therapists etc). A recent addition to services in the midwest has been the introduction of a 6 week evidence-based fatigue management programme. This is an important service given the prevalence of fatigue with people living with MS.
Furthermore, I support the operational needs of the Limerick and North Tipperary MS Ireland branches. I also represent MS Ireland on regional fora such as a housing group with Limerick City and County Council and a DFI supported Community Participation Network.
What do you like most about your role?
There are many things I like about my role. I enjoy the variety and the challenge of supporting people with MS through difficult periods. I enjoy working with groups and observing how people with MS support each other. I have learned so much from the community about what is like to live with a chronic condition. I am fortunate to be constantly learning from my interactions with the community and my involvement in supporting the development of new programmes.
Providing services during COVID-19, what was that like?
COVID has thrown up many challenges. I found not being able to interact with clients on an in-person basis particularly challenging when attempting to provide support during such a turbulent period. Like lots of other people I personally missed the in-person interaction. While these challenges have been real and at times have felt acute, COVID has brought opportunities. In the Midwest we were quick to transfer our group programmes to online formats.
I was amazed to see how people adapted quickly. I think we have all travelled a steep learning curve that in lots of ways has been beneficial to the community. It makes sense for lots of people with MS to attend online programmes as it removes the need to travel, can negate the impact of symptoms and can still offer important peer to peer interaction. I don't feel like it replaces in-person meeting but it comes a good second. Most importantly, the feedback from people with MS has been positive about online programmes and many people actually prefer this sort of engagement.
The most common issues you see from your clients on a day-to-day basis
This is a difficult question to answer! Issues are so varied and depend on a person's circumstance and also what is going on in wider society. At the moment access to PA services is a particular challenge. I am also supporting a few clients with their applications to local authority for adaptations for their home. As building costs are rising and people are experiencing difficulties finding tradespeople I imagine this will be a challenge in to the new year. Likewise, access to appropriate housing is an issue that many people in the community are facing.
In the main there is still a lot of COVID related anxiety and this tends to feature in most interactions. I find that it can often be a struggle for people to access primary care in a timely fashion. There is often a delay in when the right service (e.g. physio, occupational therapy or psychological supports) can be provided. This can be so detrimental to a person with MS. When supporting people that are newly diagnosed the requirement for emotional support, practical advice around services and being a listening ear are always required by people.
Advice to someone newly diagnosed
My advice to someone newly diagnosed depends on their circumstance and the type of diagnosis. For the most part, I advise people to be careful with google and only trust reputable websites. I encourage people to link with relevant health care providers (e.g. MS Nurse, physiotherapists, occupational therapists and so on).
I also encourage people to talk about how they are feeling. Not everyone is comfortable with talking about what is going on for them so you have to really listen. I would always suggest a chat with a regional community worker but really its all about what suits the person.
How to contact Mary
M: 086 144 8767
T: 061 303 802