For some people with MS, myself included, the disease means we no longer work full-time. But yet buying a house is more expensive when you have a disease like MS because of loading on the insurance policy needed to secure a mortgage. To top things off, finding affordable family-friendly and accessible housing in Ireland is near impossible - bungalows and spacious apartments (by spacious I mean anything that's not a studio flat in disguise) in our capital city all come at a premium price.
When we first started house hunting in Dublin a few years ago I was using a wheelchair a lot of the time. To make the search harder, we wanted to remain as close as possible to our family support network and to the hospital where I was being treated. But bungalows in our price bracket were impossible to come across and that's not changed much in recent years. Bungalows often demand a premium price so if you have less than the average €375k most first-time buyers spend in Dublin, you will rarely find more than a dozen bungalows for sale at any one time - and that's doing well. It's also very frustrating that as so many new-builds go up around the country, it is rare that any of these projects include accessible housing. Why is there not a required quota?
It's hard to get your head around the amount of barriers. Disability = need for single-level housing, i.e. bungalow, plus need to be located closer to hospitals and family. Bungalow = housing that comes at a premium price. Living close to a hospital = premium prices. MS = reduced purchasing power because of reduced working hours. You get the picture.
Why not buy an apartment you ask?
Well that should be the fix but apartments in Ireland are poorly designed and offer little value for money.
We were able to escape the trauma of the housing scene - for a while at least - by moving to Germany for a few years with my husband's job. Over here the rental market is a dream by comparison and apartments are designed with families in mind. For less than a 1-bed shoe box in Ireland we have a beautiful 2-bed apartment that comes with its own garden. That's one of the great things over here - outdoor space, be that a garden or spacious balcony, is considered essential.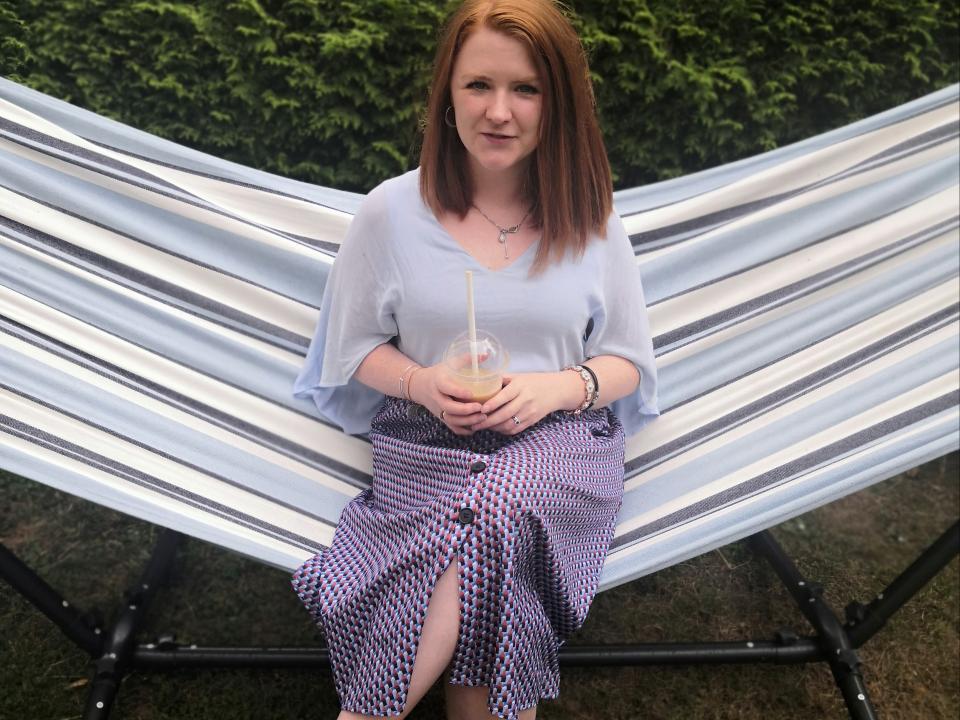 For me, having an outdoor area is vital in helping me to cope with my MS. During periods when my health and pain are all-consuming, being able to sit outside in the garden and feel the sun on my skin (or rain) and listen to the birds sing means everything to me - it's a brief respite from my MS.
I hope that Ireland will look to its European neighbours in the future and start to build more spacious and affordable family-friendly apartments. However, the reality right now is that for the same price as a small two-bed apartment in Dublin you could have a two or three-bed house with a large garden in a similar area. The plus of a house is also that you can add space as your family grows or a downstairs bedroom should you ever need to make it more accessible.
The nitty gritty
The good news is that MS shouldn't impact too heavily on getting the insurance required for a mortgage. It all depends on the stability of your disease so it is worth chatting to an insurance provider to find out where you stand. Also keep in mind that there are other illnesses, like brain tumours and cancer, even if you're decades in remission, that insurance providers really dislike providing cover for in many European countries. France and Belgium are the exception, whereby you don't have to declare your illness once you are in remission for a certain period of time. It would be great to see more countries adopt this but sadly there is no talk of it happening any time soon.
The best advice I can give following our on-off love affair with house hunting is to chat to a mortgage provider at least 6 months in advance of applying so you can make sure you tick all the right boxes when the time comes. More importantly, get your insurance in place before you even think about applying for a mortgage. For people with MS this is the longer part of the process and often the thing that holds everything up right at the end. So, to avoid that stress, get your insurance in place first and then you can apply for your mortgage and get happy house hunting.
For further information, you can view MS Ireland's talk here on mortgages and pensions with two industry experts.