When you live with Multiple Sclerosis you experience grief on a regular basis, and I knew that I would face the grieving process all over again. I was very close with my Dad or Papi as I called him. We had the same sense of humour and we both endured a lot of hardships over the years. I suppose I was a real Daddy's Girl. My Dad was not the best father in the world but he was my Father and I loved him with all my being. I suppose I've spent most of my life grieving for people I loved who were still alive and one of those people was my Dad. Unfortunately, he suffered with addiction which developed due to trauma of his upbringing being raised in an institution ran by the Catholic Church. He endured so much abuse in his childhood which led him to become dependant on drink to deal with his anxieties and mental health issues.
When you grow up with an alcoholic parent or parents you can develop ways to cope with this. My way of coping was to "fix" everything and I developed an unhealthy relationship with worry. You grieve for what could be or should be and feel useless not being able to help. I became so dependent on trying to help and fix things that I couldn't ever fix, I began to forget about myself.
I always worried about everyone else and other's health but forgot to look after my own health. Despite all of this, my Dad and I share so many wonderful memories. I remember all the good times and the laughs we have had over the years. My Dad always told me to stop worrying and to focus on myself.
He was so proud of me and all my siblings and I never went a day without feeling his love for me. He knew me like the back of his hand and vice-versa. He always called me a "sensitive soul" which is true, but he also thought I was the best at everything which is far from true! I think every parent out there thinks their child/children are the best at everything, to be fair. He was always so proud of my MS blogs and I hope he will be proud of this one.
I think when you lose a parent your life changes and it is not the same, nor would you want it to be. I still cry and get sad thinking about him but I also am happy for him. I am happy that he is at peace now and not suffering anymore. I feel he is in eternal rest and doesn't feel any pain or hurt and he is happy now in his forever home. When I think of him, I remember all my childhood trips he took us on and the laughs we shared, every hug and every song we sang along to together. We shared a love of Neil Young, Bob Dylan and Simon & Garfunkel. Every time I hear any of their songs I sing along with a smile on my face.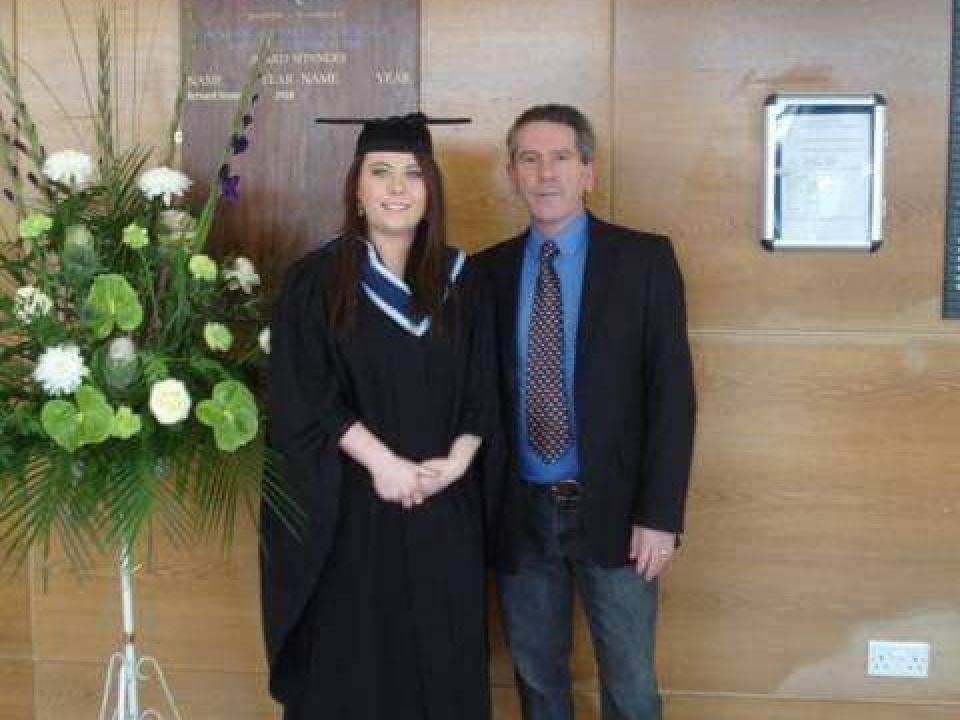 So, for this year's Father's Day, I would like to wish every father, grandfather, and father-figures a Happy Father's Day. This year I would like to honour my father by keeping a promise that I will start looking after myself and my own health. You are my best friend Dad and I am so proud of you and your bravery in the face of everything you overcame. I will keep you forever in my heart until the day we are re-united. I will meet you somewhere over the rainbow in the land of peace. Happy Father's Day Papi, love always, Chrissy x