The May 50k Challenge begins on May 1st, challenging participants to walk or run 50 kilometres over the month of May, to raise awareness about Multiple Sclerosis and to raise much-needed funds for MS research.
 
The May 50k is a campaign started by "Kiss Goodbye to MS" - an awareness and fundraising initiative that was started by MS Research Australia in 2012 and is now in 12 countries worldwide.
I've signed up as part of "Team Ireland" and I am really looking forward to taking part. I will be posting updates on my social media and I hope that I can show people that there is a positive side to living with MS.
MS research is a vital part of keeping people like me well and active. When I was diagnosed with MS in 2010, I read somewhere that people with MS will be wheelchair reliant within 10 years. I can't even remember where I read it, but I took it to be a fact. I was only turning 30 at the time, so the thought of not being mobile by 40 was really frightening.
 
Now at 40, I know that isn't true. If anything, I am probably more active now than I was years ago, and I walk most days. A lot of it is down to luck, I am just lucky that my MS has developed the way it has. Everyone has a different experience - some people will experience mobility issues early on in their multiple sclerosis progression, others will never need a walking aid.
 
As well as luck, MS research has played a hugely important part in my well being. Even over the last 10 years, since I was diagnosed, the advancements in medications and therapies available have been huge. Who knows where it will be over the next 10, 20 or 50 years?
 
Without funding, researchers can't do all the wonderful things they do to discover the new drugs that will keep people like me living well for, hopefully, a very long time!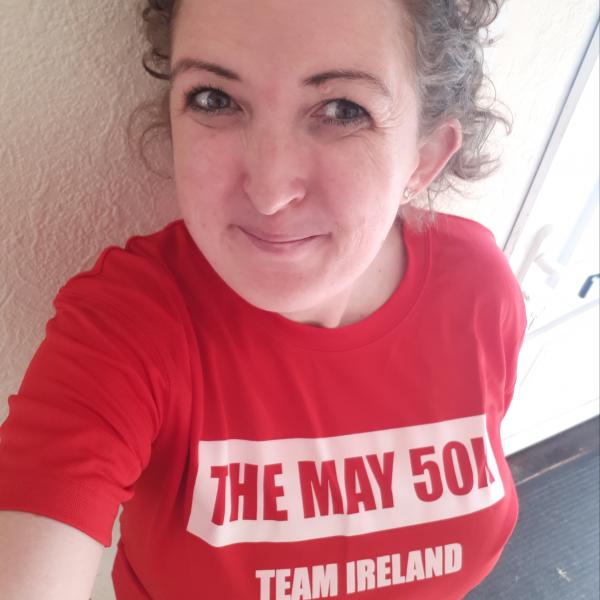 There is still time to join me and the rest of Team Ireland in the challenge. Sign up and get your runners on! Set up your sponsorship page and start raising much-needed funds.
If you can't take part yourself, please help us raise awareness by sharing the social media posts about the challenge. Sharing the posts mean that more people will read about living with MS and it could help someone who has been newly diagnosed, or their family, to see that diagnosis isn't always the end of living an active life.
If you are able to make a donation, and every cent counts, you can do so at https://www.themay50k.com/event/ireland/donate
Follow my personal May 50k progress 
Instagram: https://www.instagram.com/weeneevie
Facebook: https://www.facebook.com/weeneevie