The root of the word courage is 'cor' – the Latin word for heart. Courage originally meant "To speak one's mind by telling all of one's heart." Twenty years ago, my partner, Sam was diagnosed with MS.
In June 2016 his health plummeted and he entered a new stage. He now needs 24/7 care and is dependent on others for everything. Never in our wildest dreams did we think this would happen. I always thought he would stabilise and even get better. We had plans, dreams, a future ahead of us and this was never part of it. Over the years Sam has tried every type of medicine and high-tech drug.
He's tried alternative and complementary medicine, energy healing, spiritual healing and everything in-between. Everything changed and we knew it was time to stop the search for cures and fixes. For the first time turned towards the possibility of Sam not getting better and ultimately his death. The past two years have been a roller-coaster. We have been tested to out limits and often put over the edge.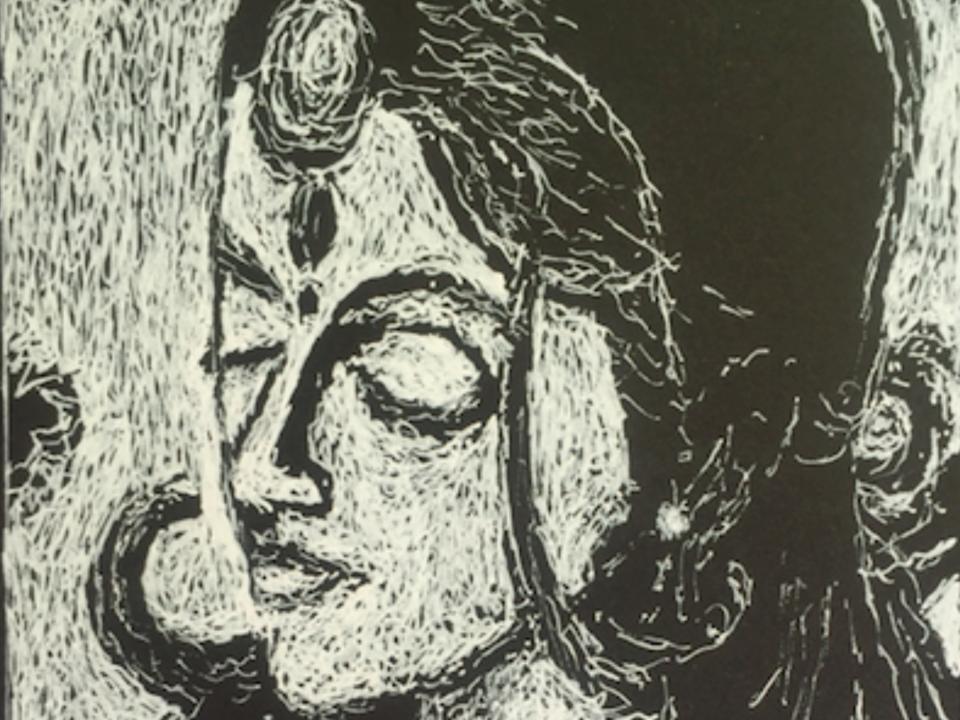 The past couple of years have been an unknown and sometimes very bleak and frightening new landscape for us. We have had to find our own way through it with very little guidance. We live in a death phobic society and there is no easy way of speaking about what is happening to us, we have not been taught the language of grief or how to let go. For us, resilience is having the courage to show up regardless of what is happening. It's about being present to what is happening. It's about being authentic and not sugar coating or being negative.
These days I am Sam's voice. I am learning to bear witness to Sam's life. To be the keeper of this time for him, his memory for the times he forgets. I don't need to do anything, just to be present. This is the ultimate gift we can give each other and the most difficult. Without me, Sam could not be at home, he could not have a voice to speak his truth. During a particularly difficult time in 2017, as a way of helping Sam, I created a WhatsApp Diary for him.
This diary opened a door for him to express himself. It created a bridge between our very different worlds. In the beginning, we had no idea how this diary would unfold but it turned out to be a lifeline for Sam and a deeply touching and inspirational experience for everybody involved. It was through the diary that Sam started drawing again. Sam had stopped painting in 2015 when he lost the dexterity in his hands. He still had very little energy or use of his hands but over the months, the diary started to be filled with his artwork, which grew in strength and confidence. What I witnessed in Sam's new artwork totally blew me away. In the beginning, his drawings were like scribbles. His drawings evolved into work that is comparable to his landscape paintings days.
His drawings are exquisite. Now I see so clearly how creativity heals, gives meaning and purpose to one's life. For us, creativity has been our light through these dark times. It has become our language through which we can tell our story because art transcends the mundane and speaks of the human spirit. In 2018, as a follow-on from the Diary, I created a Patreon website which brought both our artwork together for the first time. The website chronicles our journey through our visual artwork and written essays.
For the past two years, Sam has been under the care of Milford Hospice, as part of National Palliative Care Week we were asked to tell our story by creating an exhibition of Sam's drawings, my sculptures and our written essays. The exhibition is called "There is Only Love" and is touring Ireland. There is no rhyme or reason to life. All we have control over is our response to the situations that arise. The important thing isn't about trying to work out why things occur, it's about discovering who you are in the face of everything that happens to you, the good as well as the bad, the beauty and the terror. Of making meaning instead of trying to find meaning in one's life.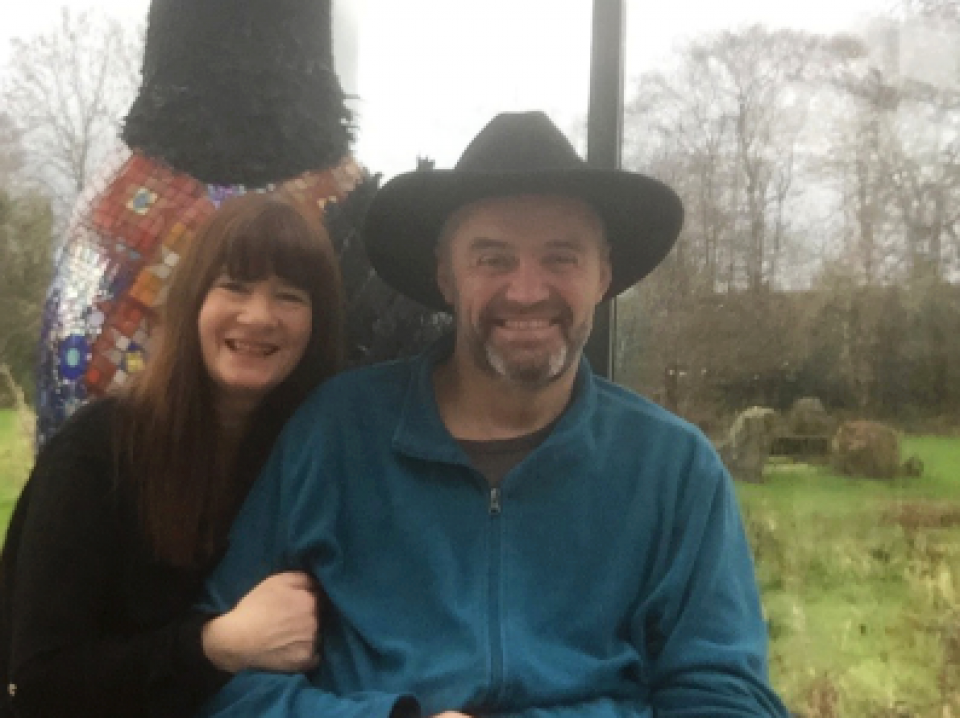 We have learnt to reach deep within our core for hidden resources and strengths. Illness and death are not failure. It takes courage to stop, to speak from the heart. It is hard to understand that by embracing death we are in fact embracing life. It has been in the darkest of times that the most inspiring ideas have bloomed. When everything that you thought defined you as a person is gone, when everything has been stripped bare, all that is left is love. This is our time of the heart.
For more information on our work: