MS ReadAthon 2020

Introducing the Brand New MS READaTHON!
This year is different for everyone. We've all had to adapt to our new reality. But out of adversity is born innovation and this year MS Ireland is embracing the challenges that face us.
So, after 33 years we have decided to bring our MS READaTHON online.
The MS READaTHON is our biggest fundraising campaign each year and we simply cannot keep our services running without it.
We know that teacher's priorities are different this year, we know that schools are focussing on implementing new safety measures and procedures. It's going to take a bit of getting used to and take a bit of time until they find their groove.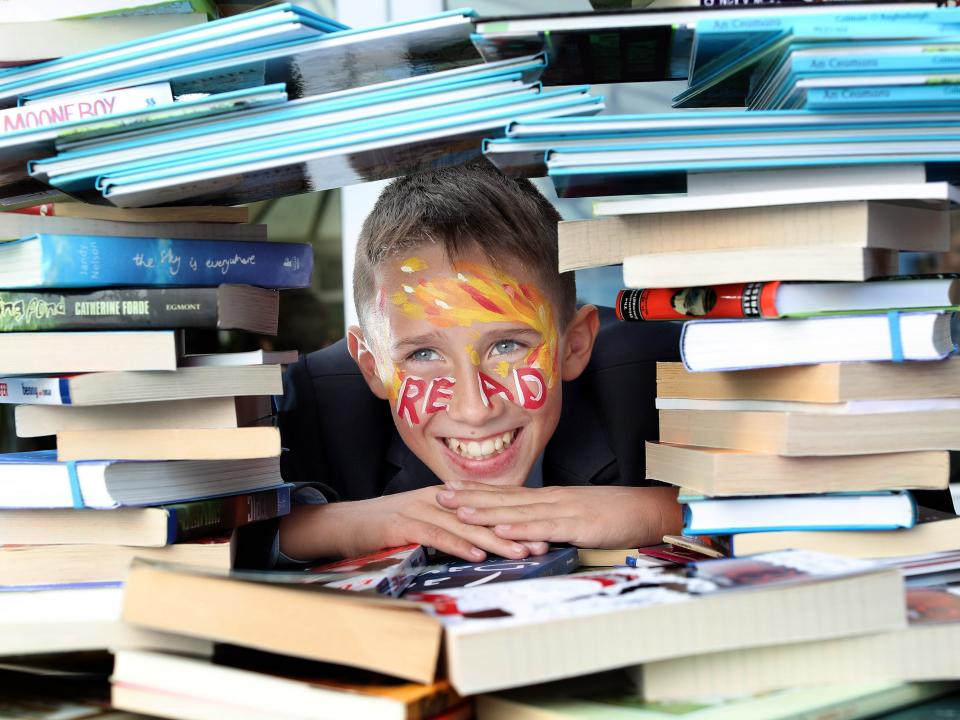 However, we've yet to find a teacher who doesn't want to inspire more reading, but we know how busy they are. It's why our new MS READaTHON website is designed to enrich a school's reading culture without taking away from teachers precious time.
We are delighted to launch our brand new, interactive website packed full of amazing features that we think students will love.
COVID Uncertainty
By bringing our READaTHON online we are addressing a number of issues:
-Less physical touch points. We spoke to teachers, we spoke to parents and one major concern was that they didn't feel comfortable with how many physical pieces of sponsorship kit there has been traditionally. We're doing away with sponsorship cards, all sponsorship is now online.
-Teacher's time constraints. Now it's simply a matter of registering the school and class on our new website, sending a link to the parents and that's it! No collecting funds, no collating forms, no missing donations, no lodging funds. Easy Peasy!
-Environmental concerns. Traditionally the MS READaTHON has been quite paper heavy. To give you an idea, in 2019 we sent out 45,000 sponsorship packs. Bringing it all online completely does away with this.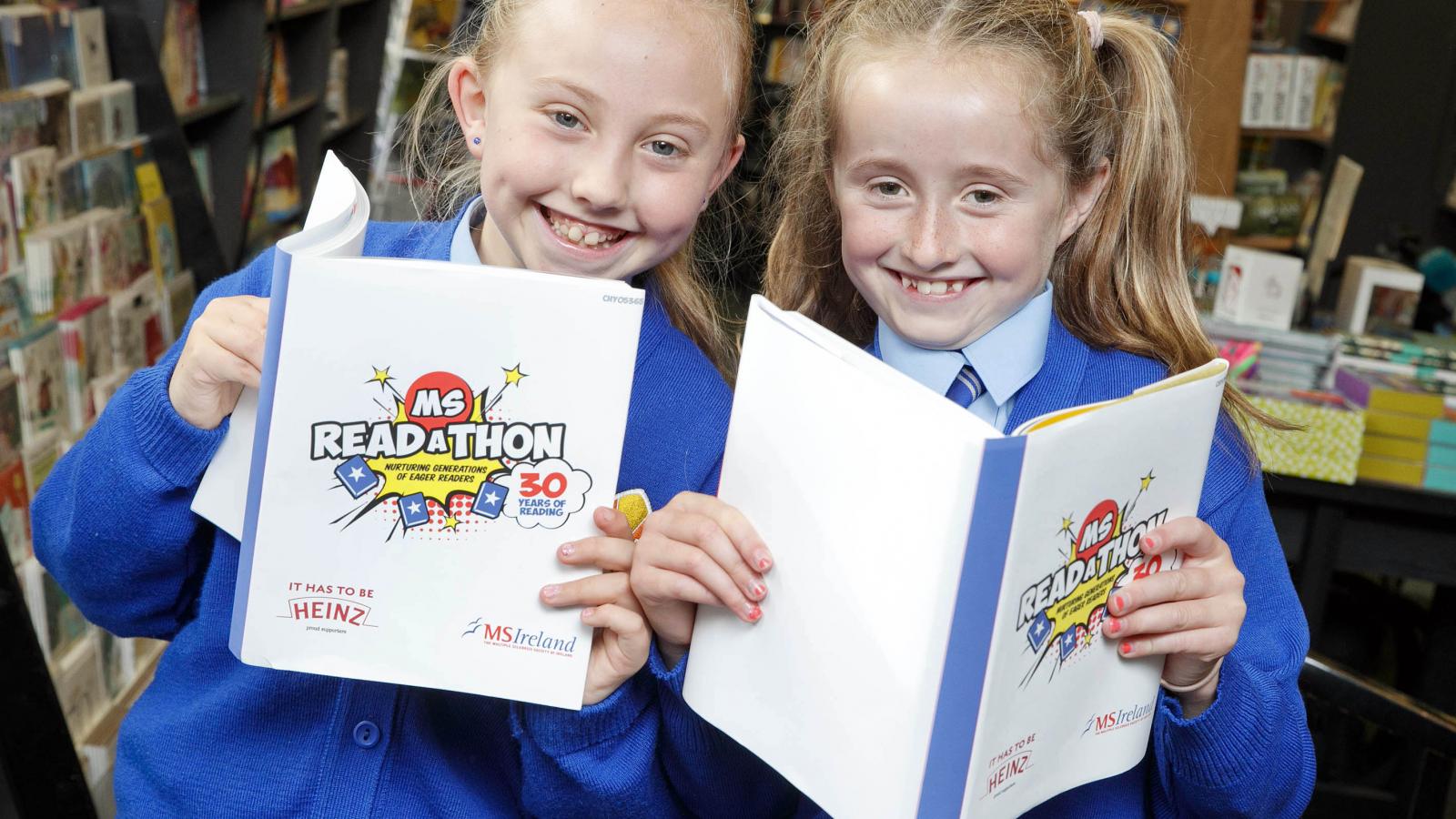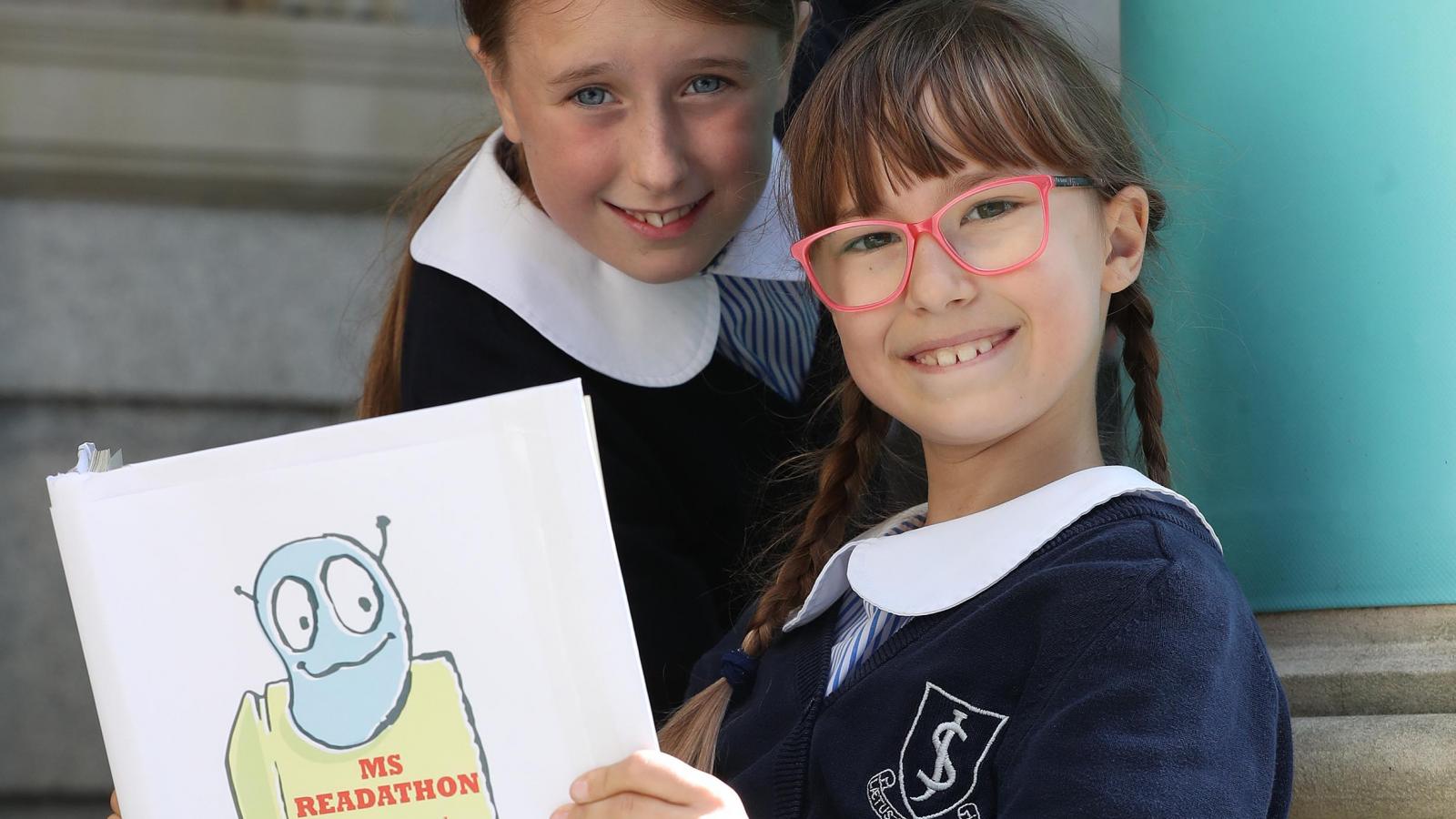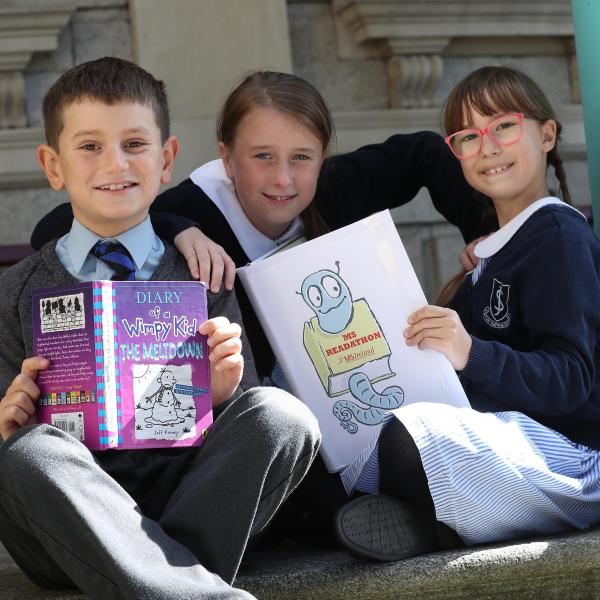 Register Your Interest today
If you, your school or your friends and family want to take part in this year's MS READaTHON, you can register your interest today!
Click the link below to register now!
Happy Reading!
Resources and Teaching Tools
MS READaTHON is an amazing  teaching resource, which will teach classes to love reading. Reading takes children on incredible journeys of discovery, and we've created plenty of exciting and downloadable resources to really ignite student's passion. Our resources page allows parents and teachers to download classroom posters, colouring in, printable bookmarks, lesson plans and more.
Putting the Fun into Fundraising
The concept hasn't changed. Students read whatever they like, as much as they can for 4 weeks from 1st - 30th November. Students can earn virtual Reward Badges and Stars for the goals they achieve, they can build their avatars, share their campaign on social media and rate and review the books they read.
While we've always made strides to choose thoughtful, educational yet fun reading rewards for all participants, we did our research this year and after speaking with parents and teachers, we have decided to try something different. This year instead of a tiered rewards system for everyone, we are offering extra iPads, headphones, book bundles, experiences and other goodies as prizes. Each participant will still receive their certificate as well as the various virtual rewards.
Did we mention how easy it is?
Schools simply search for their school roll number on our new website
Register the class or school with just a few clicks
MS READaTHON will confirm schools registration
Send the link to the parents (via whatsapp or email)
All fundraising will be through the website
No collecting funds, completing collation forms or lodging funds
An information pack will be sent to all schools at the end of September, detailing exactly how to register, and how the new online MS READaTHON works. The reading month this year will be from the 1st - 30th November.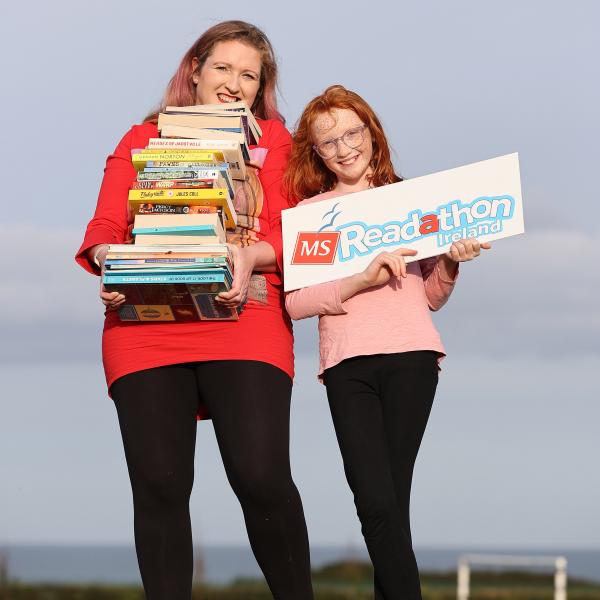 Request a Virtual Ambassador Visit
Did you know that we have a team of Ambassadors that virtually visit our readers taking part in the MS READaTHON 2020 across the country?
Would your family, school, library or book club be interested in a Virtual Ambassador Visit? Click to 'Find Out More' below.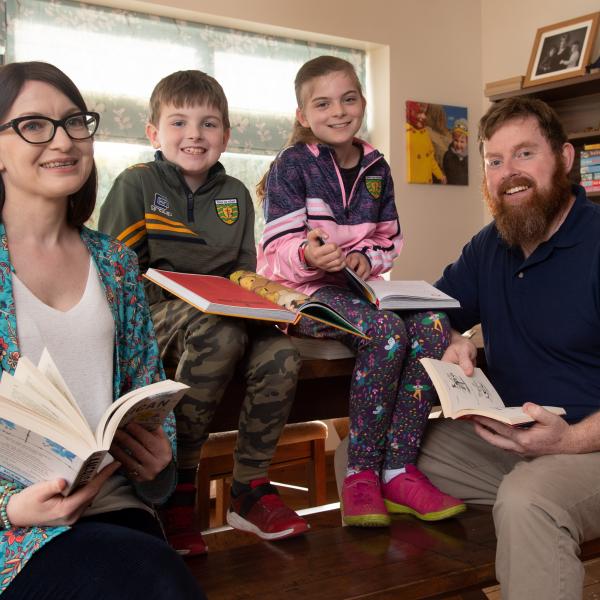 Our Ambassador Programme is going virtual and we are very excited to get a variety of Ambassadors involved, from all walks of life.
Whether you are a transition year student in need of a project idea; living with MS yourself; looking to spend some time working with a charity or reading this has simply sparked interest we would love to hear from you.
Are you an Ambassador in the making? Click to 'Find Out More' below.
Grown Up Readathon – For Big Kids who want to get involved
This year we have decided to let the grown ups get involved.
Our new website will have a Big Kids section as well as a Clubs/Groups section where adults and groups can get in on the READaTHON action.
Adults can either participate as individuals or as part of a group.
Already part of a book club and fancy dedicating one of your meet-ups to the MS READaTHON?
Organise a meet-up (socially distanced or via Zoom etc.)
Discuss your favourite book, or book that the group is currently reading and make a donation to the MS READaTHON.
Member of a GAA club, knitting group, rugby team, drawing class, any group at all?
Register as a group and pit yourselves against each other, which group can raise the most? Who can read the most books?
Or why not set yourself a reading challenge -  be it a group effort or on your own terms.
Read that book that's always eluded you, or make good on that promise you made to put the phone down and pick a book up. What better motivation than helping raise funds for an incredible cause.
The group who raises the most funds and reads the most books, will have the opportunity to have best-selling Irish author and screen writer Anna McPartlin join them at one of their group meetings. To discuss all things literary.
We'd also like to see parents get reading with their children – The READaLONG READaTHON, where parents and children take part as a family unit. Register as a group  and share your progress with friends and family all over the world. Take on mini-challenges as a family, can you read more books than your cousins in Cavan or your sister in Sligo?
We are excited to see where the new online MS READaTHON will take us.