MS,Monitoring of bloods and COVID-19
As the COVID-19 pandemic continues, we must all be cognisant of the steps we need to take in order to ensure we are taking care of ourselves. For those on disease-modifying therapies, this includes ensuring that necessary bloods are taken to ensure safety on these medications. We have been informed of the following collective advice from neurologists in Ireland in relation to the frequency of blood monitoring on the various disease-modifying therapies for the duration of the COVID-19 pandemic. If you have any concerns please contact a member of your healthcare team.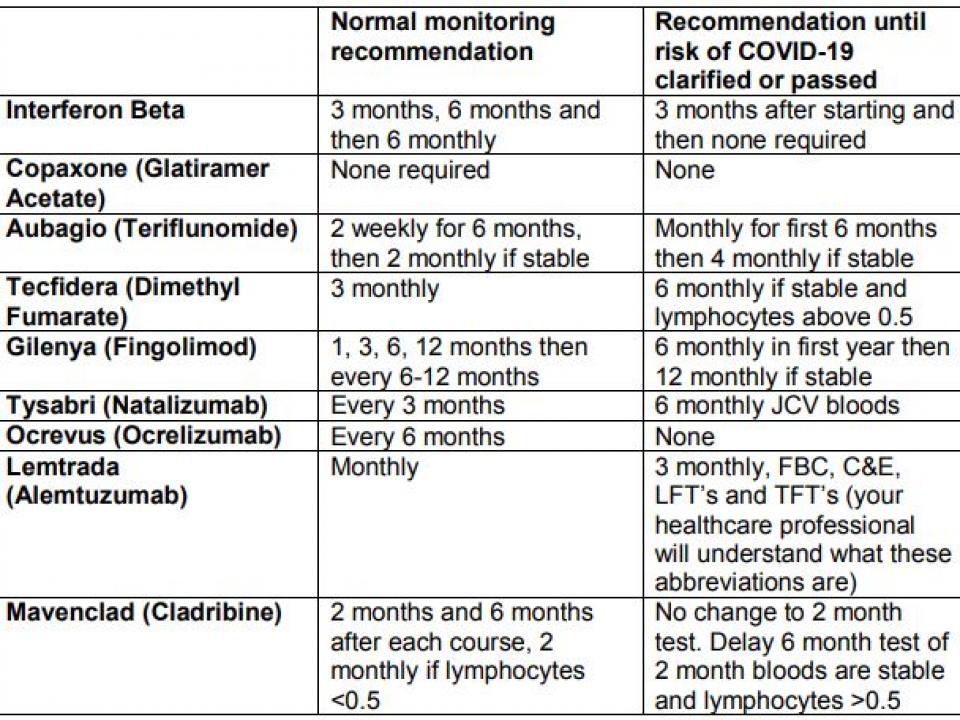 Check with your GP if you are scheduled to have bloods done.

If your GP can still take bloods, continue as normal.

If your GP is no longer in a position to take bloods, please contact your local Neurology centre & speak with your MS Nurse / Neurology team. Most hospitals will be able to facilitate phlebotomy by appointment.

If you are on Lemtrada (Alemtuzumab), it should be possible for you to have your monthly bloods drawn by the

community nurse as normal.