A Little bit about me, I'm Deirdre Flynn from Rush County Dublin, married to a Farmer and proud mother to five children, the youngest being 10 and the oldest 22. I am a qualified Adult Educator/Facilitator and I am lyricist signed with Sony Records with a background in music.
I am a die-hard Dublin GAA fan and having played myself for many years, winning camogie medals with St. Maurs Rush and Erin's Isle Finglas. I love all types of music, and in the past, I was lucky enough to have presented TV shows for a country music station and have been on TV on numerous occasions, performing my own songs whilst raising money around the All-Ireland Finals with various traditional musicians.
I was Diagnosed with Multiple sclerosis in January 2019. The first symptom I noticed is that I had a sore eye right after Christmas. Initially, I just thought it was an eye infection following an eye-lash lift.  However, when I went to doctor to have it examined, I ended up in A&E the Mater Hospital. Within 24 hours I had an MRI and a lumbar puncture and was immediately admitted for steroids. After some time, the doctors then told me that I had Multiple Sclerosis.
Hearing this at first, was a bit of a shock and when I told my family the news, they were quite upset and worried. Immediately, I made the decision that I was going to face this head on and decided to book a Camino trip for that coming September - one of the most amazing things ever.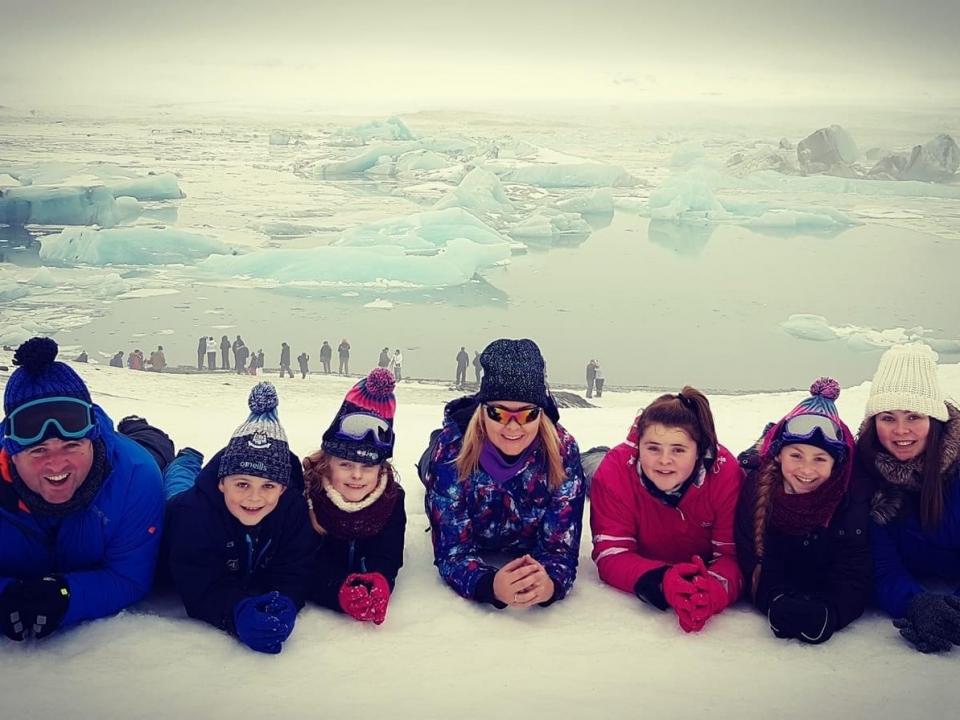 Looking back now on it now, I realise that I was putting on a front when I was diagnosed. I tried to close off my past and cut everything out. I hated the way people looked at me - the 'poor you' and sympathy attitude towards me, while people meant well, it just made me feel worse. I did doctor google for a while and it's one thing I reckon people should never do.
My husband, children and family have all been amazing throughout. Their support really helped me.
I was diagnosed just over a year, when the pandemic hit, and all our worlds changed! I remember in the beginning, the girls joking in folk group that our first worry was over toilet roll and bread. Soon we realised how serious it was I became more concerned and afraid due to the medication I was taking this reduced my immune system and I fell in that vulnerable group of people. I was afraid to go anywhere or even allow my children to go places, it was all very worrying.
As we adjusted to lockdown life, I kept my mind busy, I baked, spent time with the kids, walked for hours, homeschooled, discovered a love for gardening. I found looking after myself helped me manage, by taking part in mindfulness, yoga, walking, gardening, reading, they have all been a great help. Having the GAA back and being able to go to the GAA club with my children has been my saving grace. The only place I've seen and met people is GAA because people know my situation and that I am living with MS.
I have taken part in the Women's Mini Marathon 13 times and delighted to say this year I am running Mini Marathon number 14. Last year I ran 10km in Donabate with my eldest, we kept going around and around until we hit the 10km mark, it was great feeling to cross the virtual finish line!
In these challenging times, it might be difficult to fundraise as everyone has a charity close to their heart and MS Ireland is one that is very close to mine. On the 19th of September, I will be encouraging all my friends and family to run walk or crawl 10km for MS Ireland.
I am still at the early stages of my diagnosis, but MS Ireland has helped me greatly in coming to terms and offering me support for my MS. The past 18 months have been difficult for everyone, and it was really reassuring to me to know that MS Ireland were always just a phone call away to offer support, help and advice
I want to help any way I can and do anything to raise awareness or funds that will benefit others or myself in the future. I do worry about the lack of knowledge around MS amongst the public, so one of my aims is to improve people's awareness and understanding and supporting MS Ireland with doing this as well. I would do anything to help someone and hope in the future someone will be there to help me.
My advice to anyone newly diagnosed would be to stay away from doctor google, and when you are ready, consult a trusted source like MS Ireland. I would encourage people to take up mindfulness and yoga because they are valuable tools that helped me. Don't give up everything or do anything drastic. Eat healthy but have treats. Talk to people, don't bottle it up. There are lots of people out there with MS, but everyone's story is different. Make it your story. This one is just My Story.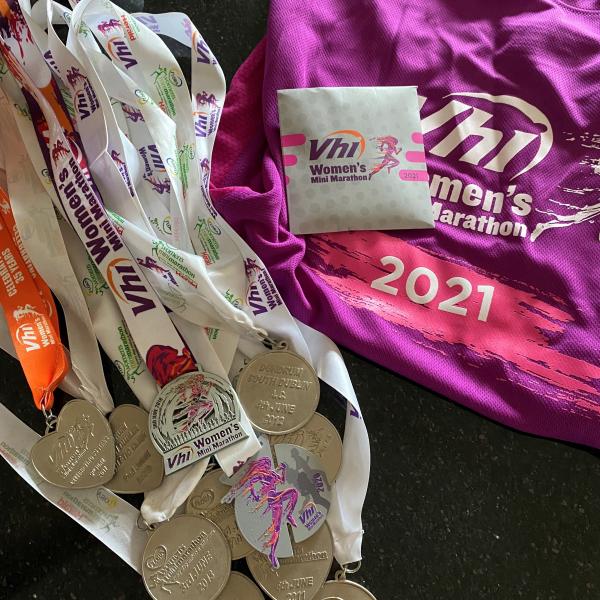 The VHI Women's Mini Marathon takes place on Sunday the 19th of September.This year's event is a virtual event and you can complete 10km anywhere you like.
You can join Team MS Ireland Today