"Eh, No" I stuttered as my mind went into overdrive. Wheelchairs were the first thing that came into my mind and I asked him "Does this mean that I'll need a....."
"Don't worry" he said, I'll get someone to talk to you, and we'll have a bed for you shortly, take a seat for a few minutes." How had I got here? I haven't been in a hospital for years!
A few months previously I had started to have a problem with my right leg and it was progressively getting worse to the point that I was actually dragging it at times, it's my back I told myself. I had hurt it a few years ago and now and again it reared its head to limit my movements.
I had presented to Galway clinic because the previous week I had been covering the Mayo Stages Rally, I do lots of media work at motorsport events, it's my passion and it fits around my day job in a second level school in Ballinrobe."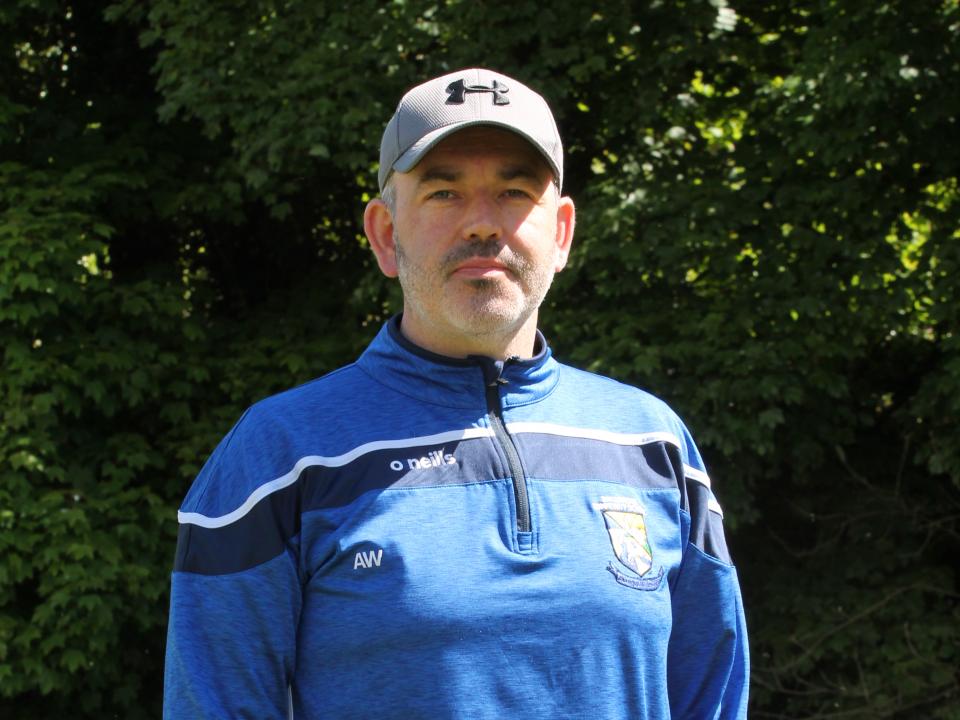 At the rally I was doing stage end media interviews and my leg was really slowing me down, not cooperating with the speed and direction the rest of my body wanted to move at.
The decision to go to the clinic came after a conversation with my wife Sheila during which we decided to finally get to the root of this back issue. "An MRI will show if it's a disc problem" we said, "after all, we've been paying health insurance for over 20 years."
As I sat in the ER staring blankly at Leo on the TV, my mind was a blur, Multiple Sclerosis, how the hell could I get this, maybe he's wrong, maybe it's something else, and maybe he'd made a mistake.
Sheila's close friend's husband has MS and he's the same age as us, so she was my reference point. She works in the hospital in Castlebar and was about to run out the door and come up to me but I said "No, hold on till I know more. I'll buzz you back in a while."
Then I heard a nurse calling "Andy, Andy Walsh, follow me" and I was led to a bed. "You're booked in for another MRI this evening" the nurse told me.
After the second MRI a doctor came and spoke to me about other symptoms I had, my eye had recently started behaving oddly and I had a numbness on half of my face a couple of months ago that came and went a few times and my eyelid had developed an odd half closing and I had prickly sensations in my legs that contributed to my back.
That night I didn't sleep a wink, my wife made it as far as the front door but wasn't allowed in as Covid restrictions had kicked in but we got to chat for a while and she gave me toiletries and clothes. A nurse came and sat beside me at about 2.00 am, we spoke for about an hour and it was one of those deep conversations that will stay with me for a long time.
The next morning I had a visit from a physiotherapist who took me through some exercises. At this stage I was really struggling to raise my right leg more than two inches off the ground. I'll never forget when I asked her what exercises I could do to improve the movement in my leg as I need it for kicking ball with my son, her answer was:
"well hopefully with a right plan of movements it won't deteriorate further."
This was a blow, "what's going to happen if I can't coach GAA and Soccer" I thought, they accounted for about 5 evenings from my week. As I sat on edge of the bed trying in vain to lift my leg I was getting emotional.
Later that morning two doctors came round and there was much discussion after which they informed me that I was going to have a lumbar puncture. When I asked when, I was told "in about 15 minutes". The thought of this procedure should have given me goosebumps but I didn't really get much time to think about it!
I had heard of the procedure before but nothing really prepared me for lying on my side in a sort of foetal position with my knees up and my head down and the rock concert in my head for the hours that followed!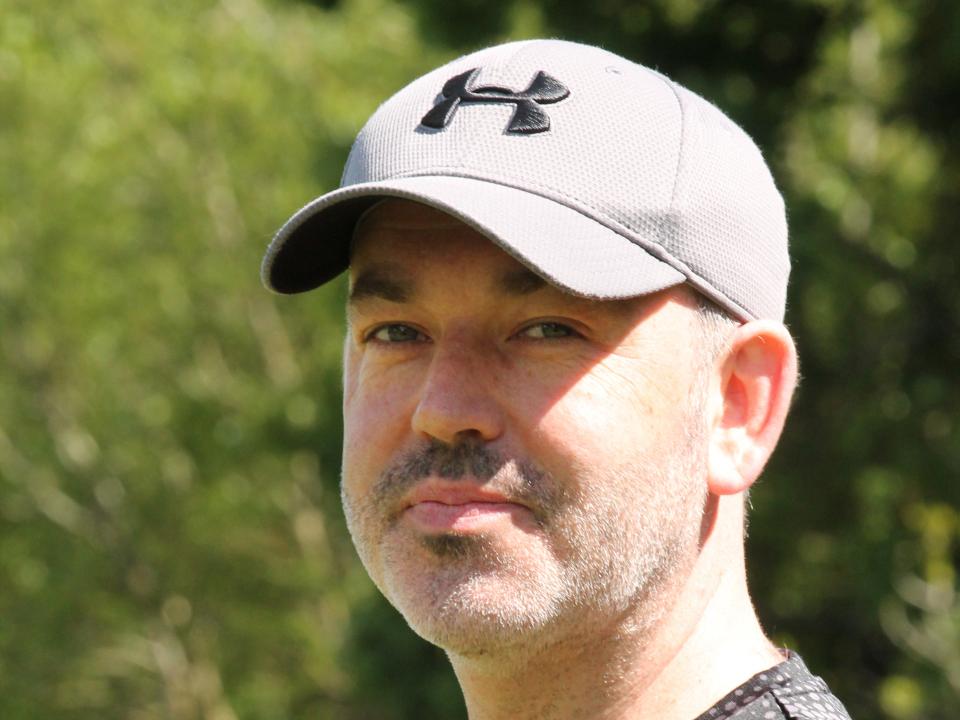 Pretty much the rest of that day was a blur but that evening I had another visit from a doctor who told me that, as it was St Patrick's day in a few days and Covid was already having a knock-on effect, they had made the decision to start me on a tree-day course of IV steroids starting the following morning.
I didn't know exactly how potent the steroids would be but after my first dose, which took about an hour to administer, I was absolutely amazed at the height I could lift my foot. I was up to about four inches. "Wow, this is brilliant" I thought, I was pretty much the happiest man around, well, until my consultant called to check on my progress.
When I got out of bed to show him my movements I said to him, "My enthusiasm doesn't seem to be rubbing off on you by the look on your face", to which he replied, "that is the effect of the drugs".
Instead of being deflated I said "well, yesterday the physio said that hopefully it wouldn't get any worse, today Its improving so I can do this, and that's good enough ammunition for me..." he looked at me smiling and said: "that's good, a positive attitude will go a long way with this."
Two more days of steroids and I was trying to walk as much as I could around the ward, I still pretty much hadn't slept as this meant wasting time that I could be researching online, looking for the positives, who else has this, how do people lead normal lives with Multiple Sclerosis?
I left the Galway Clinic the day after Patrick's Day. Everyone was on lockdown, I was trying to keep positive but inside I know now I was a mess.
The first thing I wanted to do when I got home was to explain to my son that I couldn't kick football with him in the evenings, this had been the normality but now, even after the steroids I was feeling like a slinky toy stretched from chest to waist.
Each day I felt worse, I wasn't sleeping right due to what I could only describe as the feeling of hundreds of flies crawling across my chest and down my leg, no amount of scratching and rubbing would make it go away.
As the weeks went on I kept up my physio and waited to get call back from my Consultant but about three weeks after coming home I was getting worse to the point that I couldn't climb the stairs without help. I had practically no power in my right leg but I began to set myself challenges such as trying to walk unaided from table to chair, silly stuff like that.
 I bought a turbo trainer to put my bike on as attempting to cycle outside was out of the question because my balance was a disaster.
I was feeling as low as I possibly could but a conversation with a mental fitness coach I knew developed into a plan that set me up to look at things one step at a time. It was like the saying; How do you eat an elephant? One bite at a time!
Over the next few weeks I would try cycle 1km, then 2km and so on till I was hitting 10km on my turbo trainer, it took a while and there were days that I wanted to stop, but what else had I to do all day, everyday.
Around the middle of May and I got an appointment to see my Consultant Neurologist and it was confirmed that it was RRMS that I had, and he informed me that the treatment that would best suit me was Tysabri infusions.
In June when I went to get my bloods I met with the MS nurse, Cliona. After the most engrossing conversation ever, it lasted a few hours, I was determined that I was going to live with MS not just survive, I was going to lead the best life I could. I had always been a glass half full person but from now on it was going to be fuller!
Next week I will have my 10th infusion, I have them every four weeks, the difference in how I feel now is almost indescribable, my body is stronger, my mind feels in a good place, I'm able to lead a pretty normal life, most off the time! I have regained the ability to carry out simple tasks that 14 months ago I was unable to do.
World MS day is coming up on May 30th, technically it's my second one but I'm not really counting the one in 2020, why? Because like everything in 2020 the light at the end of the tunnel was very dim, this year a new bulb has been installed and it shines much better and brighter.
The theme for World MS day is Connections, it's about sharing stories, raising awareness for everyone affected by Multiple Sclerosis, but first I know it's important to connect with myself, while some days are difficult I know I need to be resilient, be my best, keep active and stay positive.
Instagram @andywa1sh    twitter@andywalsh_