I'm Pauric O'Meara, I am 24 from Tipperary. I'm a former primary school teacher after studying for 4 years and working for 2, I have taken a little career break from teaching to fulfil my lifelong ambition of being a full time  musician!  Pursing a career in music is all I ever wanted to do for as long as I can remember so no better time than the present.
I have had quite the journey so far on my music career; it all really started on the voice in 2016. I was on the show and made it to the semi final with Bressie as my mentor. The whole experience of that just made me want it more and now its time for me to realise that dream.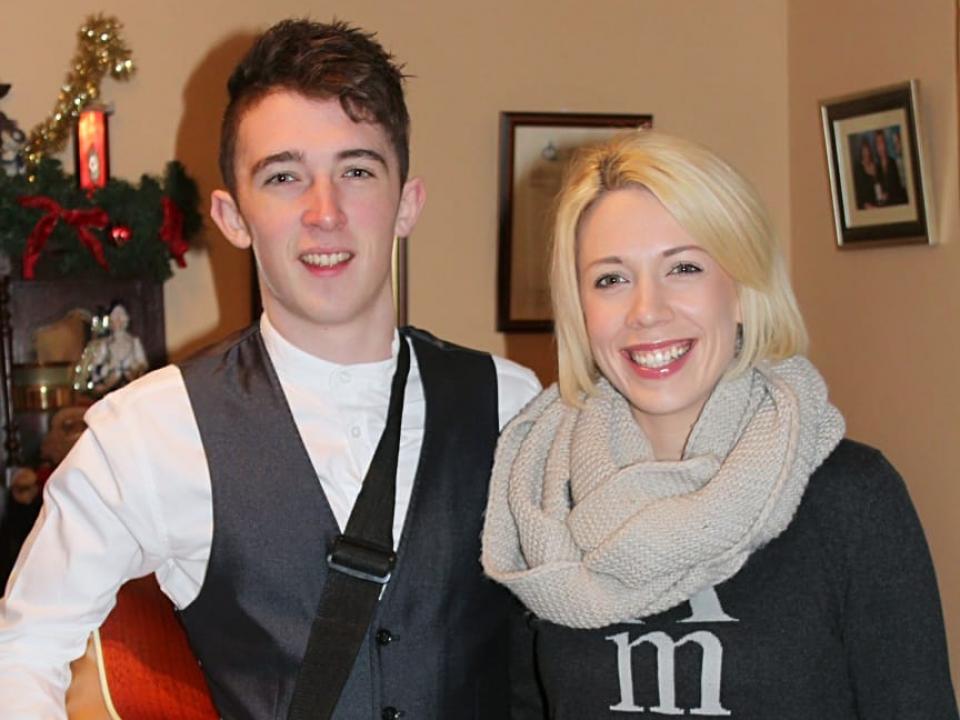 I was only 12 when Ciara had her first relapse. She was home from college, came up to the kitchen and I remember her telling Mam that she had pins and needles down along one side of her body and couldn't feel anything. As little brothers do, I didn't believe her and decided to see if she really couldn't feel anything by giving her a kick across the leg! Ciara didn't even flinch so I knew something was wrong and that she was telling the truth. I remember Ciara being admitted to hospital for the weekend and going down to see her on the Sunday but then that was that nothing more was said and I never asked any further. To me, Ciara was back to herself and her pins and needles were quickly forgotten about.
It was nearly 10 years later before Ciara actually sat me down and told me that she had MS. That's typical Ciara though my big sister, in health or not, never wanting to worry anyone or have anyone feel sorry for her or pity her. Or even attempt to wrap her in cotton wool. I knew it was hard for Ciara to tell me, but I knew she had kept this secret to herself for all those years out of nothing but love and her need to protect me before I was mature enough to understand.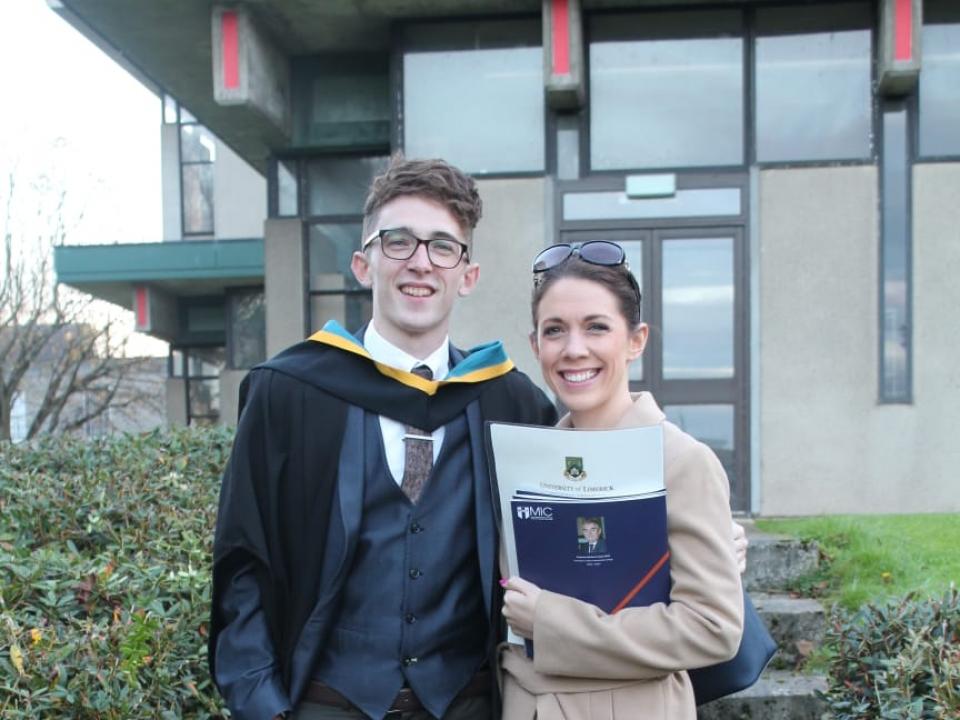 I felt so many things. Mostly confused, as I did not have the first clue about what MS was. I had heard about it before, but never knew exactly what it was. I guess the more Ciara explained to me what it was and the treatment she had been going through, it started to hit home and could feel myself welling up. When your sister tells you she's sick its one thing, but when your sister is also your best friend, it's like my world started to crumble a bit. Of course, I acted the big man in front of Ciara at the time and waited until I was alone to cry my eyes out, but you know what, it was the best thing I did. When I got those tears out I started to see things clearer. I said to myself:
''Hold on now. Ciara's had MS for 10 years? That doesn't make sense. She's travelled and worked around the world, she has undertaken 2 Masters and aced them, she's never unhappy??''
Ciara was always my role model and always will be, but I realised that she is now a role model for every single person. Keep the head up and stay pullin'! (I'm imaging her saying that screaming in the stands in Croker).
MS did not change my sister, so why should my sister having MS change me? If anything, the only thing that has changed is that I cherish her and the rest of my family so much more with every moment that passes.
Ciara is a blogger for MS Ireland, but she didn't tell me about it at first. My first take on MS Ireland was that it was a source of help for friends and family members of MS. When I found about the blog, it was a great source for me. What I really like about it is that it's from people living with MS. It has really provided great help to my family and friends reading these life stories and how MS has affected people. The blog really offered me a different angle on what life is like with MS, it explained to me how all the bloggers are all trying to get about their daily and sometimes MS can get in the way.
 I think MS Ireland as an organisation are great at promoting at what MS is, and the help they offer people in the long run.
I want to help my sister as much as I can. If I tried to give her a fiver she wouldn't take it from me, which is one reason why I am having my fundraiser for MS Ireland on August 21st. I want to have the fundraiser to get the crowd in, raise as much as I can so MS Ireland can continue to do what they do. The end goal for me is to make people more aware of MS and for them to provide more services to people who are living with the condition. So every little helps!
My sister has MS, it doesn't change her, it is not visible and people don't see it, that's why I want to promote the awareness of it. I want to help the bad days become that little bit easier.
Pauric's Fundraiser takes place on 21st of August, in the Sound House Eden Dublin, all proceeds to MS Ireland , Pauric will be headlining, and there will be 5 other acts joining him on the bill,  it promises to be a great night Looking forward to seeing you all there.
Eventbrite link: https://bit.ly/2ORdJvG
Facebook: https://www.facebook.com/events/2353046164733455/
Instagram - @pauricomusic